Food Fight XVII
January 27 @ 6:00 pm

-

10:00 pm

UTC+0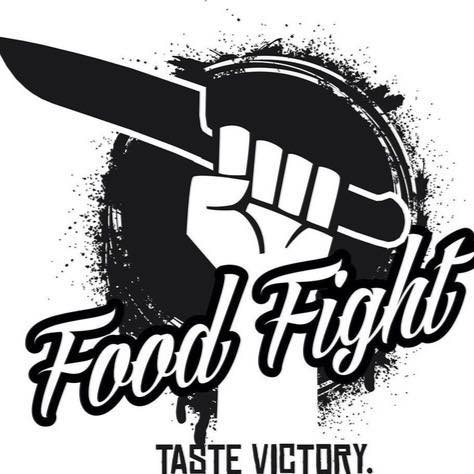 Food Fight XVII
JOIN US FOR "FOOD FIGHT XVII" IN HONOR OF PJ NEUMANN.
Over the weekend, the Cincinnati Culinary Scene lost one of its own, PJ Neumann, owner of 
Boomtown Biscuits & Whiskey
. The entire community has been deeply affected by this sudden loss. A raffle will be held at Food Fight to support PJ's family during this tragic time.
Please join us Monday (1/27) night, to honor the life PJ and help his family at the annual 🍴
Food Fight 513
🍴at 6:00 PM as chefs and locals compete for the title belt at On The Rhine Eatery. Come watch, judge, eat and support PJ's family and continue the much-needed conversation around mental health. Don't forget to wear buffalo plaid in PJ's honor!
A portion of the door proceeds will also benefit 1N5.
Doors open at 6 PM and cooking begins at 7:30 PM!
Background on Food Fight
A popular Cincinnati cooking competition is bringing back its champions to compete against one another at Kroger's On the Rhine food hall.  1N5 will be receiving a percentage of the door sales and Kroger will be matching the amount.
Food Fight is coming back for its 17th incarnation on Jan. 27, 2020, with the twist that its competitors, rather than coming from the public or the hospitality industry, will all be previous winners of the cooking competition.
In about 2013 Mike Florea was executive chef and part owner with Lee Enderle of the now-closed Maribelle's Eat + Drink in Oakley. He and Enderle wanted a way to foster camaraderie – and competition – in Cincinnati's restaurant industry.
"We were closed Mondays, most restaurants are, so we thought it'd be a good industry day to involve local chefs," Florea told me. "A lot of industry people who only get off on Mondays don't really have the opportunity to spend time together. They're usually resting Mondays."
Food Fight is styled after the Food Network competitive cooking show "Chopped" – competitors are tasked with making a plate using challenging ingredients, either things that don't typically pair well together, take technique to cook or require a measure of knowledge and skill, like breaking down a big head or a whole chicken with the feathers still on.
The event is meant for the hospitality industry, but anyone is free to attend or even throw their hat in the ring. In a typical Food Fight, would-be contestants put their name in a pot and six are chosen to compete with another three chosen to judge. The caveat is that anyone selected as a judge must be willing to eat whatever is put in front of them, no matter how weird or unconventional. Dishes must be cooked and plated in 30 minutes and are judged on plating, technique, flavor and creativity.
The competition takes place over three rounds, with groups of three competing in each of the first two rounds and the winners of those rounds facing off in the third.
Florea said he thought maybe 20 people would show up to the first Food Fight. Eighty did. That grew into about 120, and then in its prime it was bringing 300 people to Maribelle's for each event.
Florea closed Maribelle's in 2018 and went on to become a founder and owner of Karrikin Spirits, a distillery, brewery and restaurant. He stayed more on the sales side rather than in the kitchen, but he revived Food Fight at that venue. But the itch to get back involved in the culinary world needed to be scratched, so he had a conversation with Kroger, who he let use Maribelle's kitchen as an innovation kitchen in years past, and the Cincinnati supermarket giant brought him on as its culinary innovation manager.
That's what brought Food Fight to Kroger's new On the Rhine food hall in its downtown store. Florea said it gives both the restaurants in the space and the competitors a big stage to show off.
"It's a good highlight for the industry," he said.
Competing in Food Fight 17 are:
Two other past winners, Ryan Swank and Drew Fischer, have not yet confirmed their participation, Florea said.
Admission prices for the competition haven't been set yet. Doors open at 6 p.m., and the cooking starts at 7:30 p.m.