Peer-to-Peer Programs
Gives teens a platform to share their voices and raise awareness around
 mental health. The goal is to empower students to educate one another, and their communities, and to create a culture of peer support within their schools.
---
Research on Peer-to Peer participation has shown a greater mental health knowledge, enhanced attitudes, and increased positive actions to reduce stigma for students. In other words, club participation was causally linked to greater factual information about mental health, improved attitudes toward individuals confronting mental disorders, and increased social actions to help reduce the stigma of mental illness.

HOW IT WORKS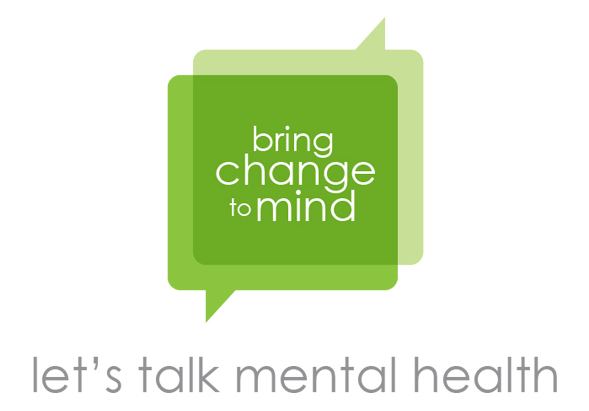 BC2M headquarters will provide participating high schools with a range of resources that will help you launch and develop your BC2M club. This includes but is not limited to:
• Access to the BC2M club portal where you'll find our club guidebook, discussion and activity ideas, and photos from club events
• A $500 grant to help fund activities related to the BC2M mission
• Club swag to help unify your BC2M members and highlight the presence of the club on campus
• Speakers to present at club or school-wide events
• One-year, free subscription to the Headspace meditation app (valued at $145)
• Weekly newsletter with program updates and information, as well as notifications of events, activities, and trainings.
THE RESEARCH
Building from preliminary research, BC2M partnered with an outstanding research team from UC Berkeley to further assess and confirm the effectiveness and overall impact of the BC2M pilot program. Leading this in-depth evaluation were world-renowned researchers and experts in their fields; Dr. Stephen Hinshaw from the University of California, Berkeley and Bennett Leventhal M.D from the University of California, San Francisco School of Medicine. The results from this two-year study can be found here. Since its launch in 2015, BringChange2Mind peer-to-peer high school program has made a huge impact. See more on the growth and impact this program has made in both public, private, and charter schools since 2015 in the BC2M IMPACT REPORT.
CONTACT INFO
---

MISSION
A evidence-based youth suicide prevention project designed to harness the power of peer social networks to change unhealthy norms and culture, ultimately preventing suicide, bullying, and substance abuse. The mission of Sources of Strength is to prevent suicide by increasing help-seeking behaviors and promoting connections between peers and caring adults. Sources of Strength moves beyond a singular focus on risk factors by utilizing an upstream approach for youth suicide prevention. This upstream model strengthens multiple sources of support (protective factors) around young individuals so that when times get hard they have strengths to rely on.
PROCESS OVERVIEW
Community & Admin Buy-In
Safety and Referral Protocol Review
Recruit and Train Adult Advisors
Recruit and Train Peer Leaders
Follow-up Meetings & Messaging Campaigns
Evaluate & Expand Reach
Increase in peer leaders' connectedness to adults
Increase in peer leaders' school engagement
Peer leaders in larger schools were four times more likely to refer a suicidal friend to an adult
Among general student population, the program increased positive perceptions of adult support for suicidal youth and the acceptability of seeking help
Positive perception of adult support increased most in students with a history of suicidal thoughtsWyman, P. et al. (2010). An outcome evaluation of the Sources of Strength suicide prevention program delivered by adolescent peer leaders in high schools.
American Journal of Public Health, Vol. 100: 1653-1661
THE RESEARCH
In 2009 Sources of Strength was listed on the National Best Practices Registry by the Suicide Prevention Resource Center (SPRC) and The American Foundation for Suicide Prevention (AFSP). The Best Practices Registry (BPR) of SPRC lists interventions that have undergone a rigorous evaluation and have demonstrated positive outcomes. Then in 2011 Sources of Strength was listed on SAMHSA's National Registry of Evidence-based Programs and Practices (NREPP). NREPP is SAMHSA's online registry of interventions that have demonstrated effectiveness in the prevention or treatment of mental health and substance use disorders, including some interventions that address suicide, such as Sources of Strength. The NREPP registry only lists a handful of programs and is the Gold Standard of prevention in the United States. Sources of Strength was the subject of one of the nation's largest studies on peer leaders and their impact in suicide prevention. The results of this study were published in 2010 in the American Journal of Public Health, showing:
CONTACT INFO
For general inquiries please contact info@sourcesofstrength.org

---